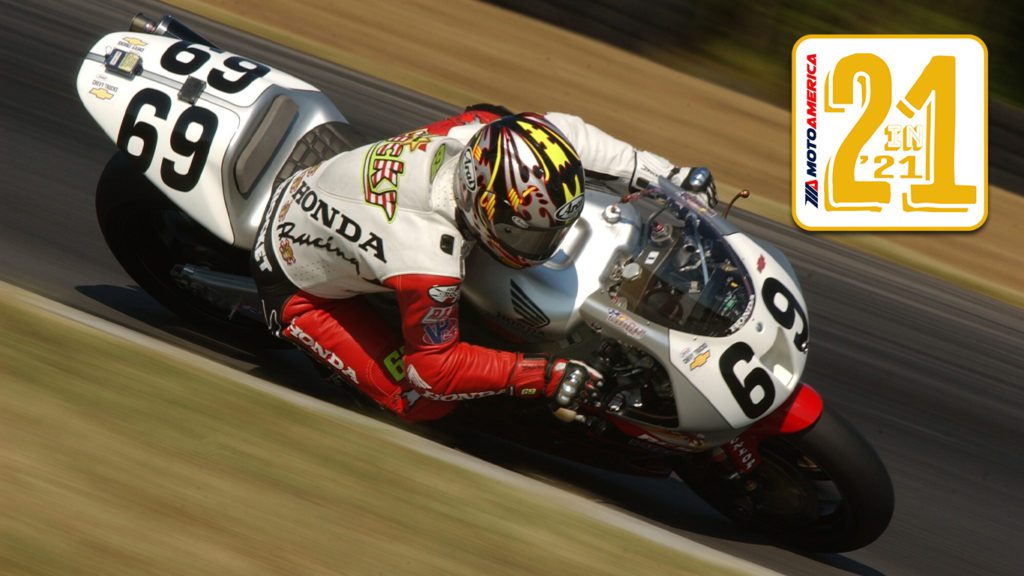 The following is the 16th of our "21 In '21" series that highlights one of the 21 AMA Superbike Champions as we move through the 2021 MotoAmerica season – the 45th year of the premier class championship.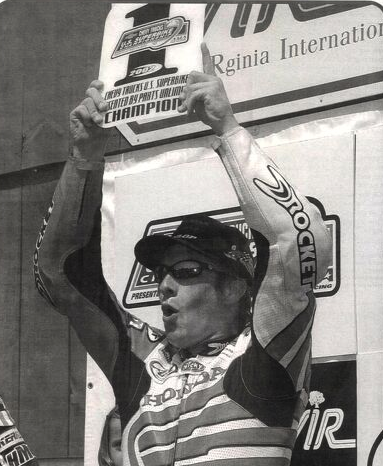 At 21 years, 10 days, Nicky Hayden was the youngest rider to ever win an AMA Superbike Championship and even though a bright future meant that he was one and done after winning his title in 2002, he remains inarguably the series' most popular rider.
That popularity is two-fold: His larger-than-life personality; and the talent and work ethic to bring the MotoGP World Championship back to the U.S. in 2006 after a six-year drought. He also became a true American hero with back-to-back U.S. Grand Prix victories at Laguna Seca in 2005 and 2006.
But our focus here is the AMA Superbike title.
"I'm so happy to win this title," Hayden told Cycle News after winning the Superbike crown at VIRginia International Raceway on August 10, 2002. "People don't realize the kind of work that goes into winning this championship. I knew I didn't necessarily have to win today, but all the others had their problems. I'll take it, that's for sure. It's a good way to win the title."
Hayden's lone AMA Superbike title was preceded by an AMA Supersport title in 1999 in a season that saw him win five races to beat his brother Tommy to the championship by eight points. In 2000, at just 19 years of age, Hayden was a full-time AMA Superbike racer and he finished second to Mat Mladin in the championship, winning four races along the way with his first victory coming on June 11, 2000, at Road America.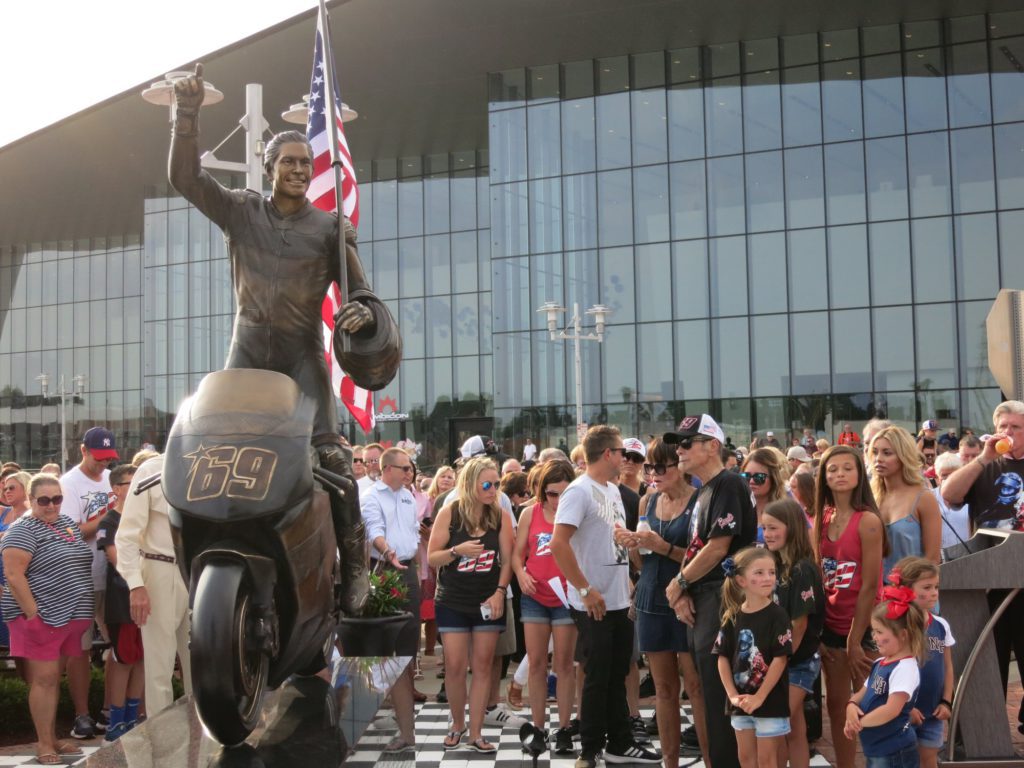 In 2001, Hayden slipped to third in the championship behind Mladin and Eric Bostrom but won four straight Superbike races to end the year at Mid-Ohio, Brainerd, Pikes Peak and VIR.
By this point, Hayden was destined for greatness, and he scorched the AMA Superbike Championship in 2002 with nine wins, including the Daytona 200, to take the title over Eric Bostrom by 37 points.
And just like that he was gone, off to fight the world's best and armed with a Repsol Honda to do so.
It all culminated with the World Championship in 2006, though it didn't come easy for Hayden as it all came down to the final race of the season. He started the day trailing legend Valentino Rossi in the championship, but it was Rossi who erred, crashing on the fifth lap, and allowing Hayden to finish third and take the title. It was an emotional day for the Hayden family and America in Spain that day with tears flowing as a true American hero was crowned.
Hayden raced in the MotoGP series for 10 straight years after winning his title. He also spent two years (2016, 2017) in the World Superbike Championship for Honda with a lone victory and fifth in the title chase coming in '16.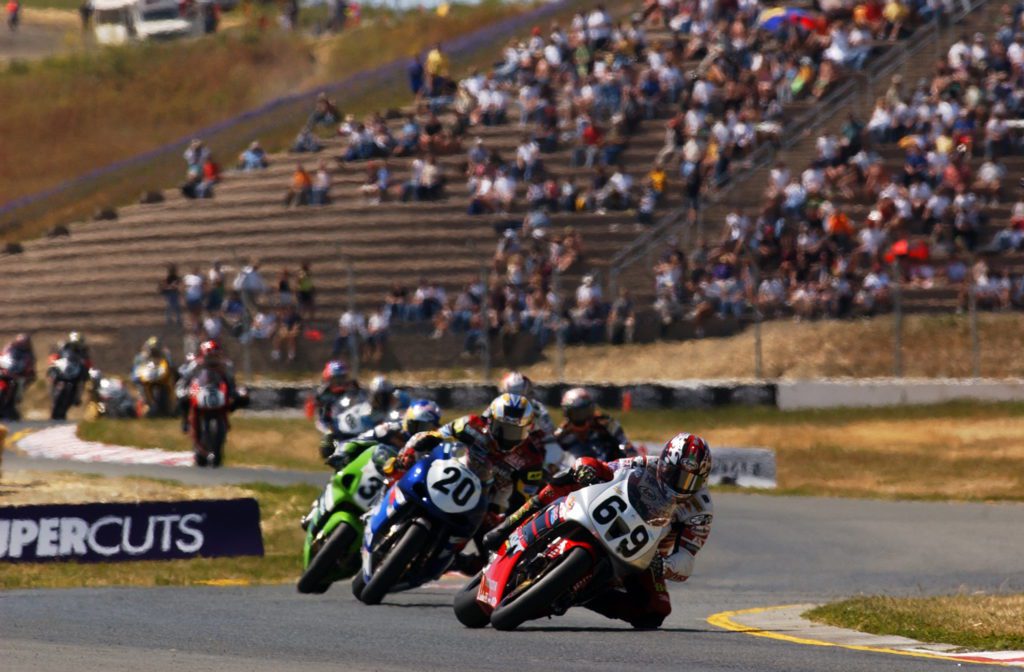 On May 22, 2017, at the age of 35, Hayden passed away from injuries suffered in a bicycle accident in Italy.
Hayden is an AMA Hall of Famer, was named as a MotoGP Legend, had his number 69 retired by the FIM, and has a day in his honor every year – June 9 (for his racing number 69) – in his hometown of Owensboro, Kentucky.