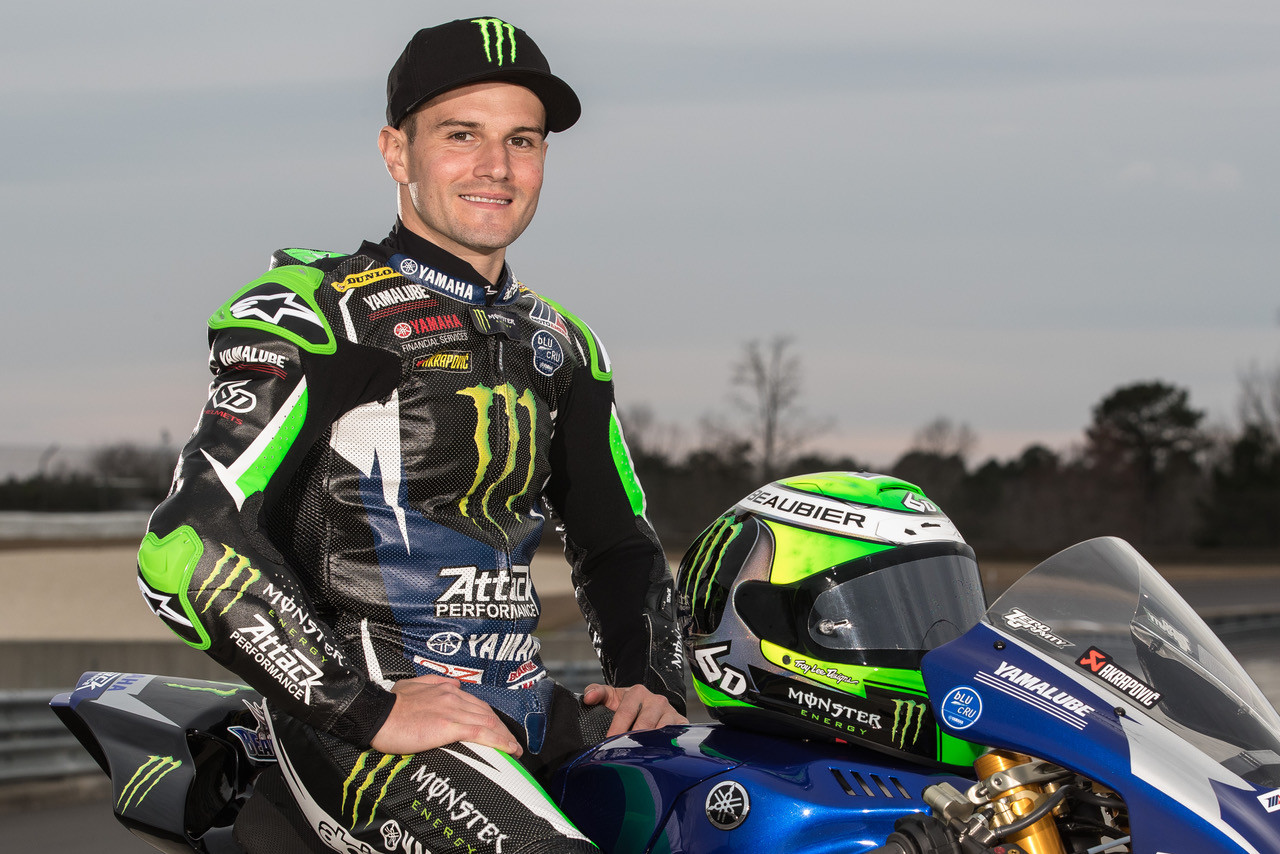 The following is from 6D Helmets LLC…
6D Helmets LLC is proud to announce a multi-year partnership with 4-time MotoAmerica Superbike Champion Cameron Beaubier. With Cameron's resume, professionalism, and dedication to winning, he brings a high level of expertise and exposure to the 6D brand. 6D Helmets is best known in the off-road community where the company has established itself as the safety leader with racers and recreationalists alike. With the goal of expanding their reach into the street community, Cameron will be instrumental in helping to drive awareness of the brand and their unique Omni-Directional Suspension technology.
6D's award-winning Omni-Directional Suspension (ODS) is the revolutionary technology that improves rider safety and helps to mitigate the potential of brain injury in the event of an accident. Omni-Directional Suspension embodies a fully active, in-helmet suspension and kinetic energy management system which provides significantly improved performance against both linear and angular accelerations during a crash event. ODS is proprietary to 6D Helmets and encompasses multiple world-wide patents, and pending patents.
"With our ever-increasing commitment to improving safety for motorcyclists in all genres of the sport, we're really excited to have Cameron join our team of professional athletes to help increase exposure of our new and improved ATS-1R street motorcycle helmet. 6D's ATS-1R was recently introduced with our new advanced ODS technology which provides improved safety benefits unmatched by any other helmet, or helmet technology in the marketplace." said Bob Weber, Co-Founder and CEO of 6D Helmets.
"I cannot express how excited I am to be working with 6D for 2020 and helping to grow the awareness of this brand. I have taken the time to study these new technologies and new helmet designs, and I'm super-impressed with the 6D. I'm confident this helmet will be there for me as I race to defend my Superbike title this year." said Cameron Beaubier.
6D Helmets LLC is dedicated to the relentless pursuit of brain protection. 6D's patented Omni-Directional Suspension (ODS) technology provides protection capabilities unmatched by any other helmet design. 6D, established in 2011, is the safety technology leader in both motorcycle and bicycle helmet design. ODS is exclusively available in 6D Helmets.
6D's ODS technology was awarded the grand prize winner in the NFL's Head Health Challenge III design competition, besting over 125 competitive entries. https://www.playsmartplaysafe.com/focus-on-safety/advanced-technology/winner-head-health-challenge-iii/
For more information on 6D Helmets visit: www.6dhelmets.com
To purchase tickets for all MotoAmerica events, click HERE
For information on how to watch the MotoAmerica Series, click HERE
For the full 2020 MotoAmerica Series schedule, click HERE