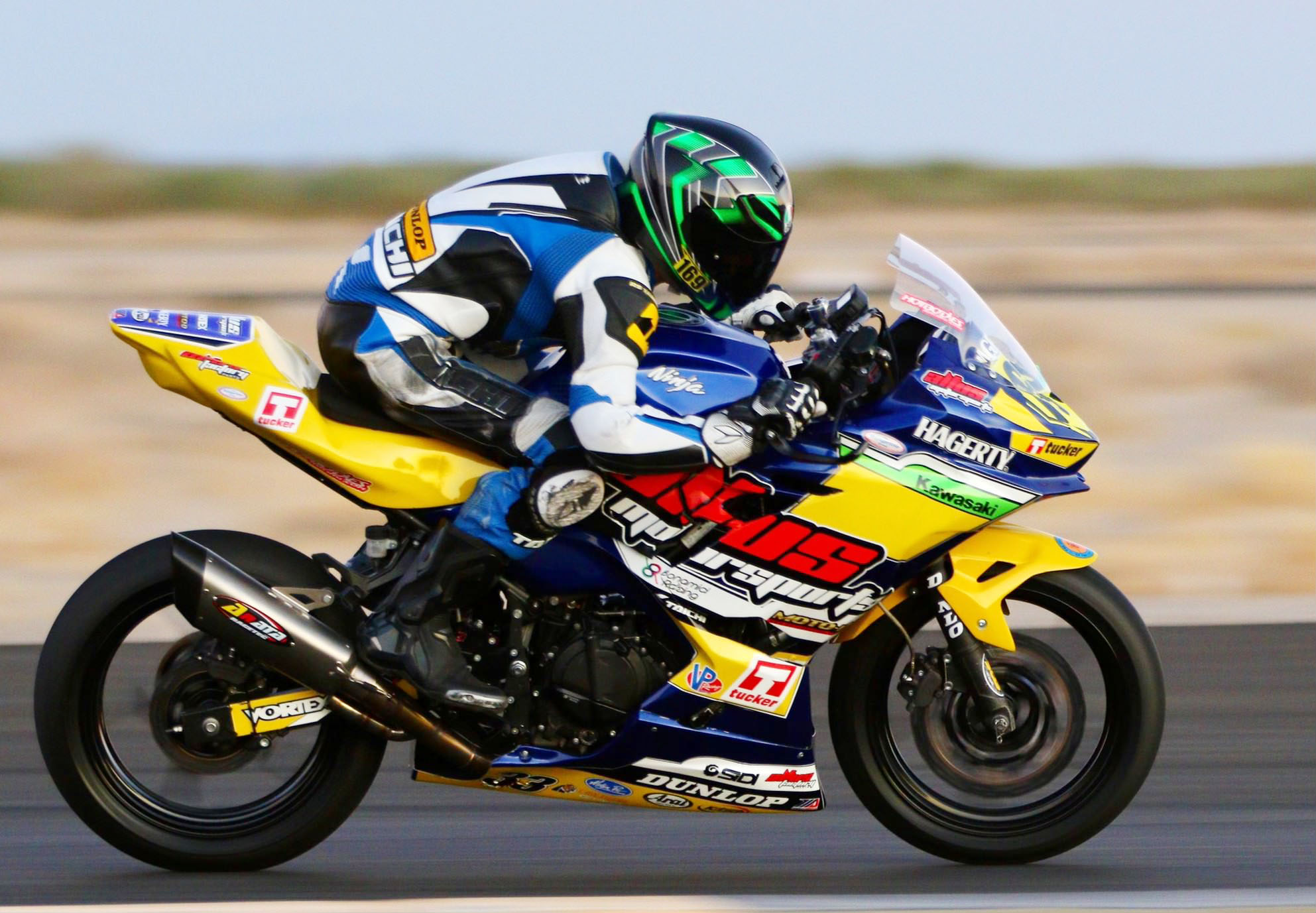 In 2020, Oklahoma-based Altus Motorsports had their best-year ever, winning the Stock 1000 Championship with South African rider Cameron Petersen aboard their Suzuki GSX-R1000. And, as 2021 rapidly approaches, the team, which has one of the largest footprints in the entire MotoAmerica paddock, has announced two of their riders for the upcoming season.
Back aboard his #59 Altus Motorsports Suzuki GSX-R600 is Jaret Nassaney, who will be competing once again in the MotoAmerica Supersport class. Nassaney finished just outside the top ten in the 2020 Supersport Championship, and he's coming into the 2021 season with a renewed determination to move up in the season point standings.
In preseason testing at Chuckwalla Valley Raceway in California, Nassaney's laptimes were more than two seconds faster than his times at the same track a year ago. According to Altus Motorsports team owner George Nassaney, who also happens to be Jaret's father, "Jaret has completely changed his workout program and diet over past few months. He's gained 15 pounds of muscle."
The increased fitness level and extra muscle should go a long way in helping 22-year-old Nassaney to hurry his Supersport bike through the left-right transitions on the racetracks that MotoAmerica will visit in 2021.
Along with being a MotoAmerica road racer, Nassaney also has a full-time job working for the Civil Service at Altus Air Force Base. He was recently promoted to the position of crew chief, and he works on the Boeing KC-46 Pegasus, which is a military aerial refueling and strategic military transport aircraft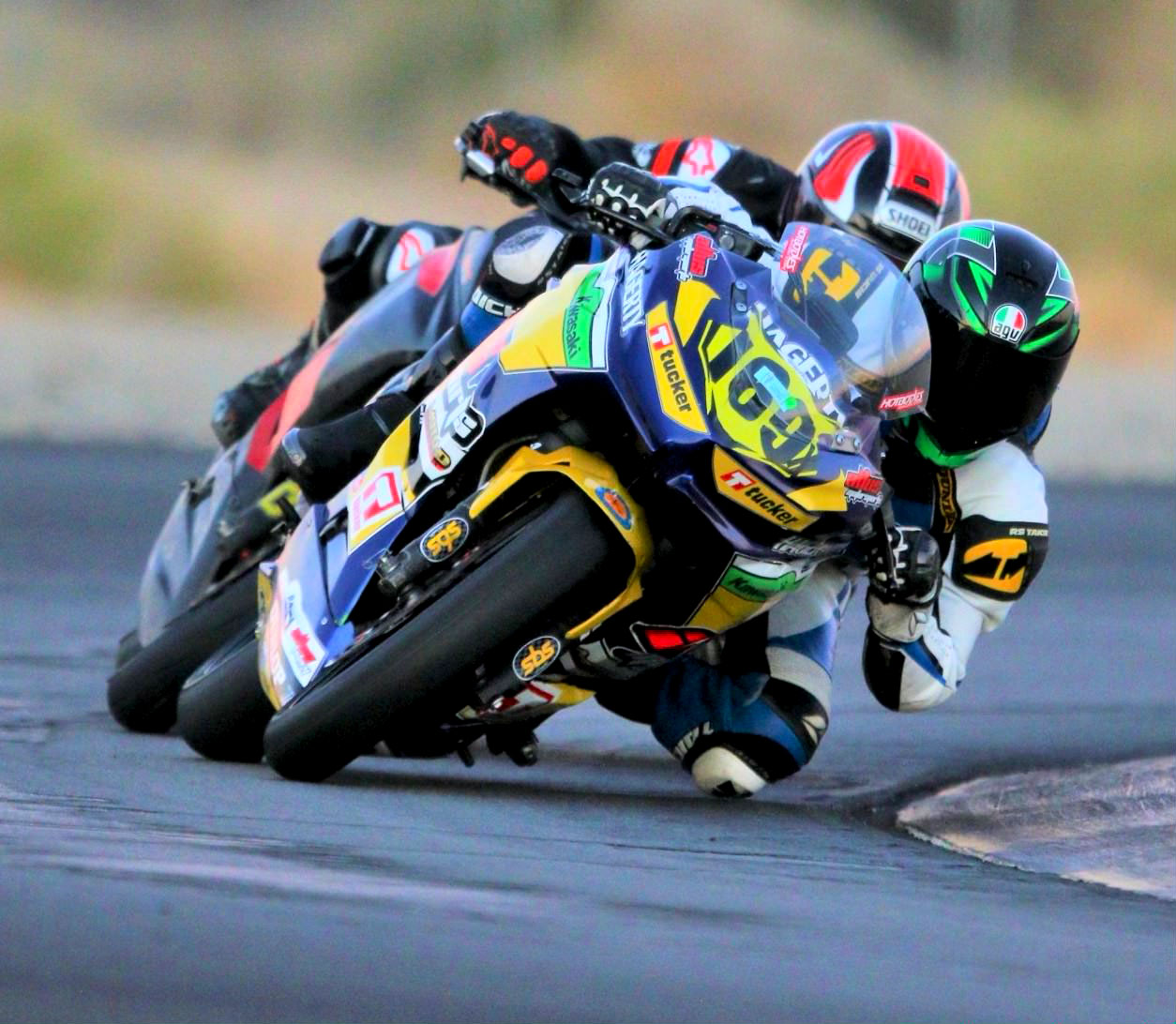 Altus Motorsports also welcomes Hayden Bicknese to the team. Bicknese, who is 14 years old, will compete in MotoAmerica's Liqui Moly Junior Cup class aboard an Altus Factory Racing Kawasaki Ninja 400.
Since he was three years old, Bicknese has loved being on two wheels and, from his first 50cc motorcycle until he was 13, he spent time riding in the dirt on gradually bigger bikes. In 2019, he fell in love with the look of his father's new Yamaha YZF-R6 and immediately decided that he wanted to try road racing.
This past season, aboard a Yamaha YZF-R3 and Kawasaki Ninja 400, Bicknese won multiple championships with the Central Motorcycle Roadracing Association (CMRA). Earlier in December, he joined some of the Altus Motorsports racing team at Chuckwalla Valley Raceway in Desert Center, California, for the third round of the Chuckwalla Valley Motorcycle Association's (CVMA) race series to test the Altus Factory-built Ninja 400. The team was impressed with his results.
"I love the bike, and I can't wait to ride it again. I am very excited to compete at the national level and be a part of the Altus team," said Bicknese "Almost all of the MotoAmerica tracks will be new to me so, for 2021, my goals are to continue to improve every session and aim for top-ten finishes." 
Team owner Nassaney added, "We are happy to add Bicknese to the team. He seems very eager to ride and to do what it takes to excel."
Returning sponsors for the 2021 Altus Motorsports team include Suzuki, VP Lubricants, RS Taichi, Arai, Moto D, Bonamici, Hotbodies Racing, SBS Brakes, Vortex, Motion Pro, Law Tigers Oklahoma, Dunlop, Team Hammer, and Altus Factory Racing.
Stay tuned for further rider announcements from the Altus Motorsports team.
For the 2021 MotoAmerica Series schedule and to purchase race weekend tickets, click HERE
For information on how to watch the MotoAmerica Series, click HERE