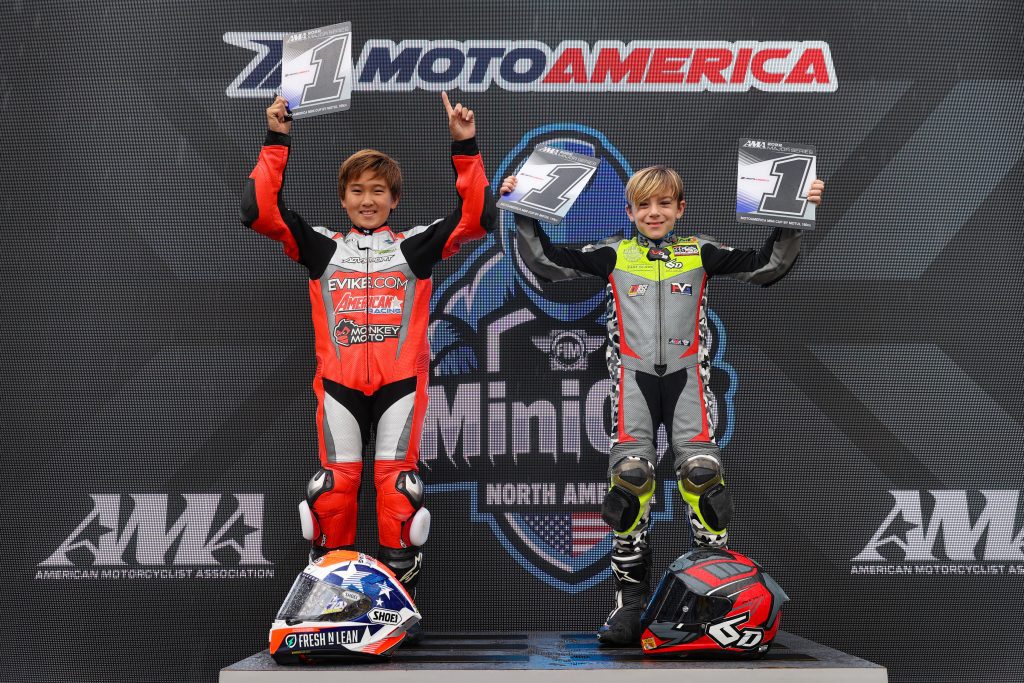 The 2022 Mini Cup by Motul Championship wrapped up at Barber Motorsports Park over the past weekend as MotoAmerica's youngest road racers competed aboard Ohvale GP-0 and GP-2 mini-racers on their own dedicated road racing course located next to the big track at Barber.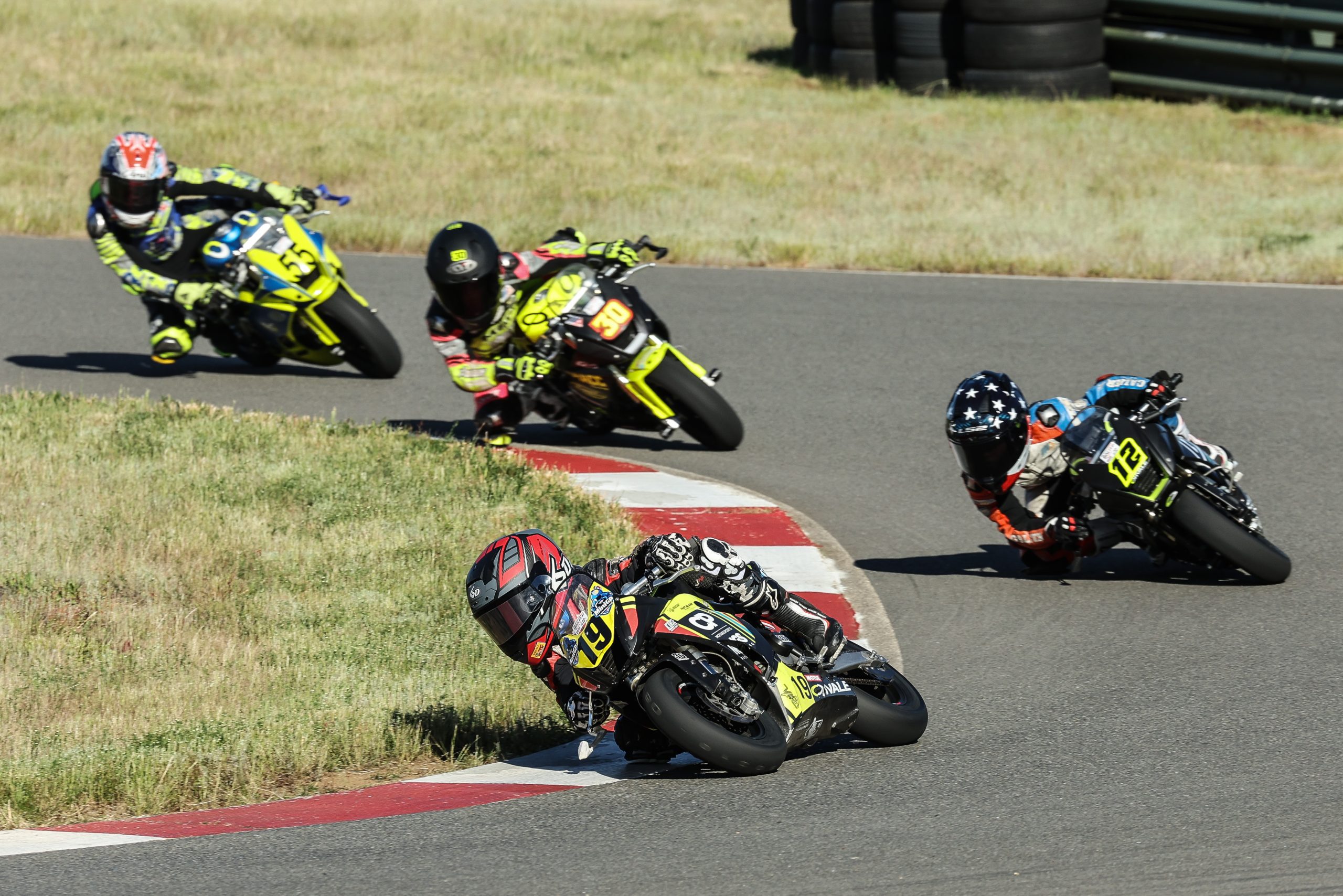 AMA number-one plates were awarded to the Champions in each of three classes, and Nathan Gouker clinched both the 110cc class and 160cc class titles, while Kensei Matsudaira took the 190cc crown. Dunlop Motorcycle Tires also awarded the champions customized electric guitars.
Gouker was a rider on a mission at Barber Motorsports Park. He competed in a total of six races over the weekend–two in the 110cc class and four in the 160cc class–and not only did he reach the podium in all six races, but he also won 110cc race two on Saturday and 160cc race three on Sunday. Gouker will represent the U.S.A. in the FIM MiniGP World Series Final at the Circuit Ricardo Tormo in Valencia, Spain, on November 1, 2022, and he'll be joined in Valencia by Ryder Davis, who was second in the 160cc Championship and just four points behind Gouker in the final standings.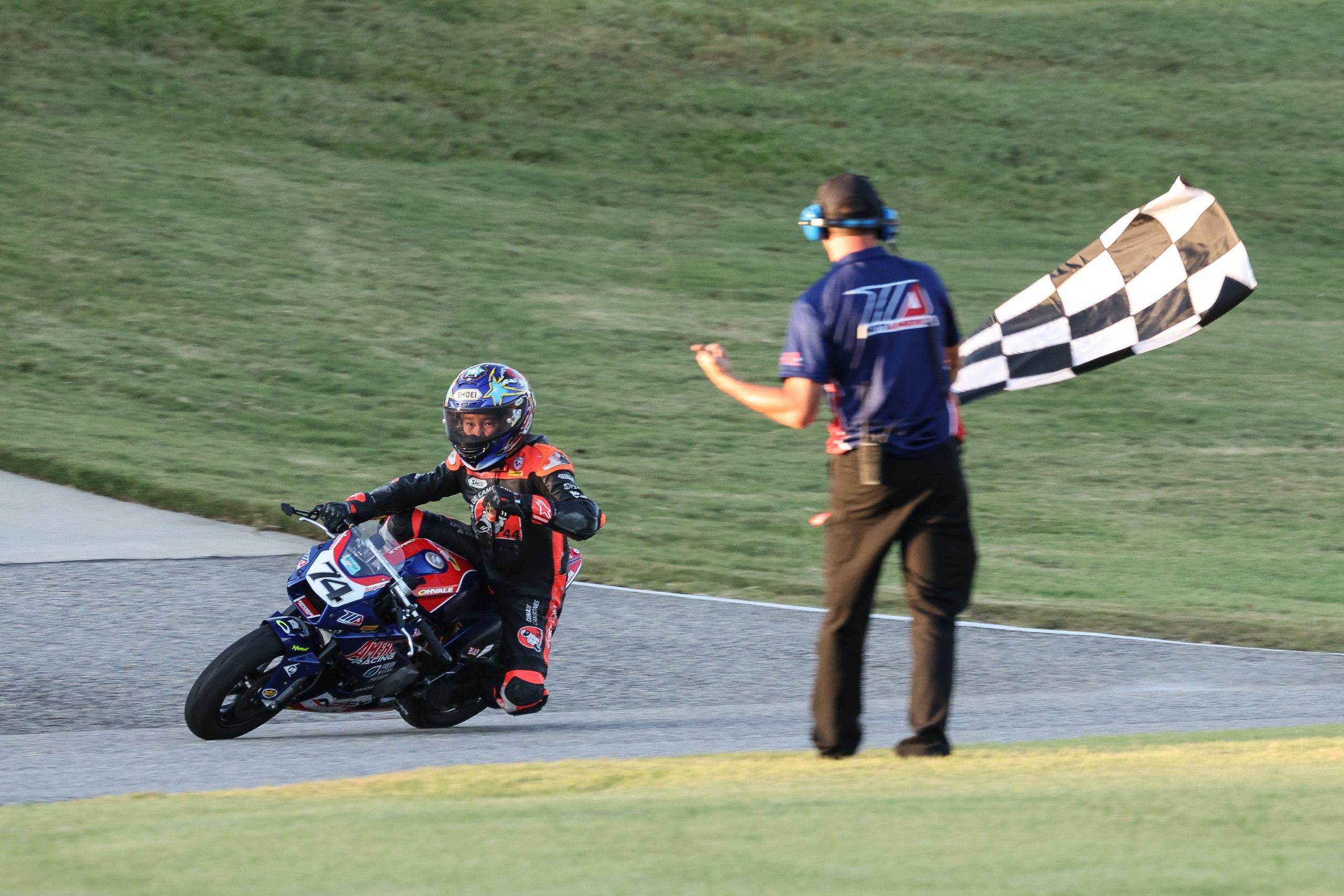 Kensei Matsudaira, who competed for the U.S.A. in last year's FIM MiniGP World Series Final at Valencia, won this year's 190cc Mini Cup by Motul Championship on the strength of his two race wins at Barber Motorsports Park aboard his Ohvale GP-2. Out of the eight races run in the 190cc championship this year, Matsudaira, who is part of the America Racing Team, finished on the podium in every single one of them. All told, he tallied four race wins, three runner-up results, and one third-place finish.