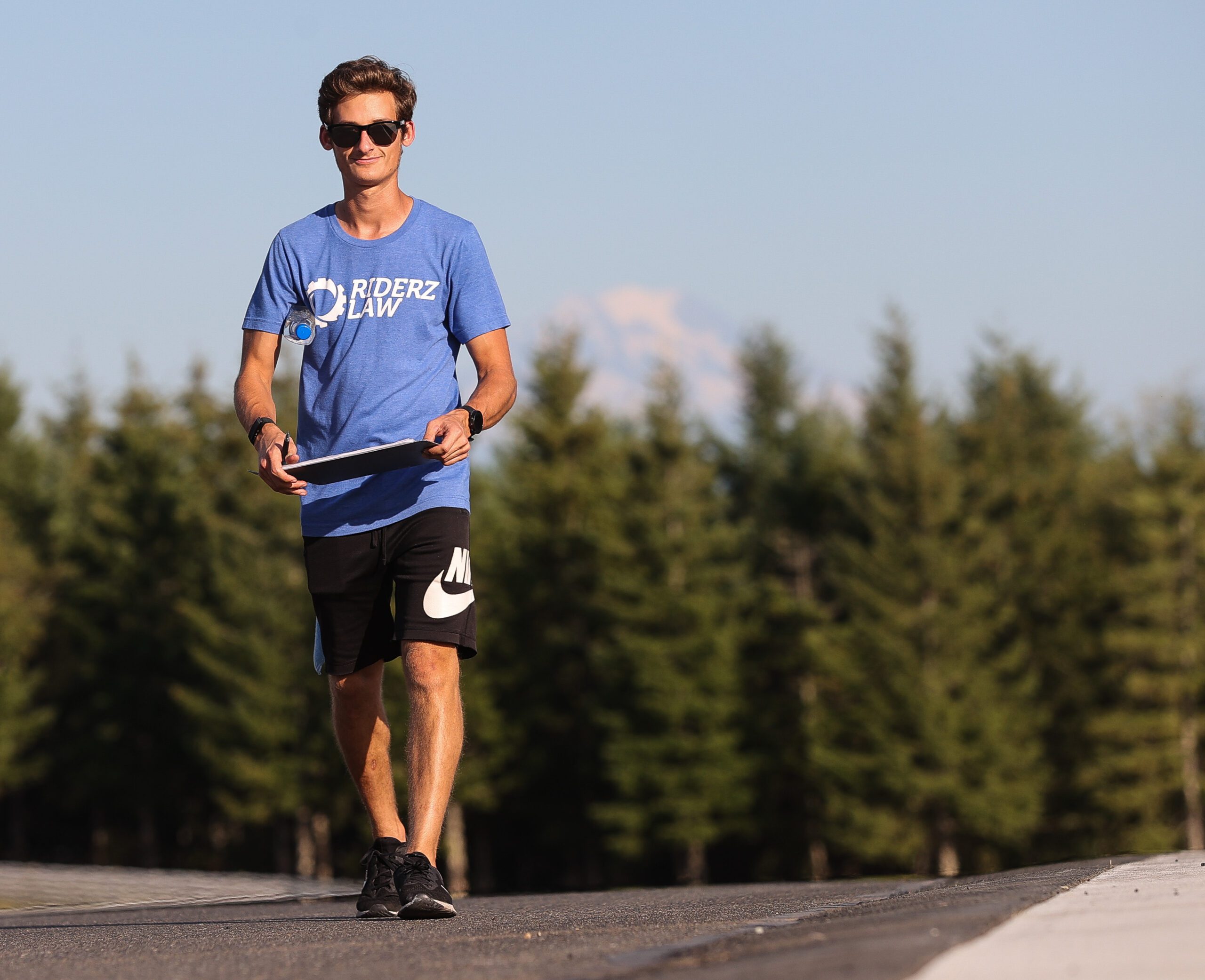 MotoAmerica is saddened to report that 2017 Superstock 600 Champion Jason Aguilar has passed away from injuries sustained on Saturday, February 5, in a mountain-biking accident in Laguna Beach, California. He was 25 years old.
Aguilar was airlifted to Mission Hospital in nearby Mission Viejo, California, after the accident on Saturday morning where he underwent surgery. According to his father Bob, while the surgery was successful, Aguilar had gone too long without oxygen, and the damage to his brain was irreversible. He passed away on Tuesday, February 8, and his organs will be donated to other patients in need.
Aguilar competed in the MotoAmerica series from its beginning, finishing ninth in the 2015 Superstock 600 Championship while also earning his first career podium at Barber Motorsports Park. In 2016, he earned three podiums in the class, and in 2017, he captured the MotoAmerica Superstock 600 Championship with six victories and 10 podiums.
Aguilar moved to the MotoAmerica Supersport Championship in 2018 and finished 10th in the title chase. In 2019, he ended the series ranked eighth and improved to fourth in the ultra-competitive 2020 MotoAmerica Supersport Championship. Last year, Aguilar took a hiatus from racing, but he was still a popular paddock figure, and he worked as crew chief for his good friend Michael Gilbert, who ended up fourth in the MotoAmerica Stock 1000 Championship with a victory and four additional podiums.
Aguilar was slated to return to the track in 2022 for a full season in the MotoAmerica Supersport Championship.
MotoAmerica's thoughts and prayers go out to the Aguilar family and his friends.