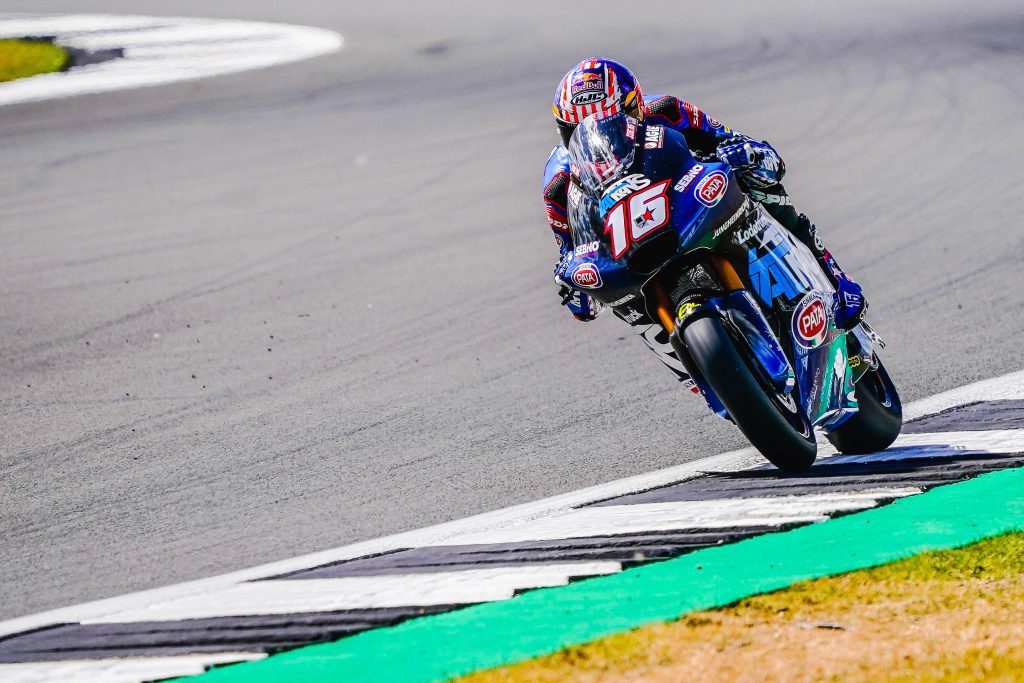 It was an up-and-down day for the Americans in today's British Moto2 Grand Prix at Silverstone with Italtrans Racing's Joe Roberts leading the trio home with his seventh-place finish after starting on the front row of the grid. Roberts' fellow Californian Cameron Beaubier, meanwhile, had a disappointing day as he crashed his American Racing entry out of eighth place early in the Grand Prix after starting 13th.
Beaubier's teammate Sean Dylan Kelly finished 22nd.
The race was won by Red Bull KTM Ajo's Augusto Fernandez with the Spaniard passing near-race-long leader Alonzo Lopez on the final lap to take his third win in a row by just .070 of a second. Fernandez's fourth win on the season vaults him to the top of the Moto2 World Championship by 13 points over IDEMITSU Honda Team Asia's Ai Agura with eight races remaining in the 2022 series.