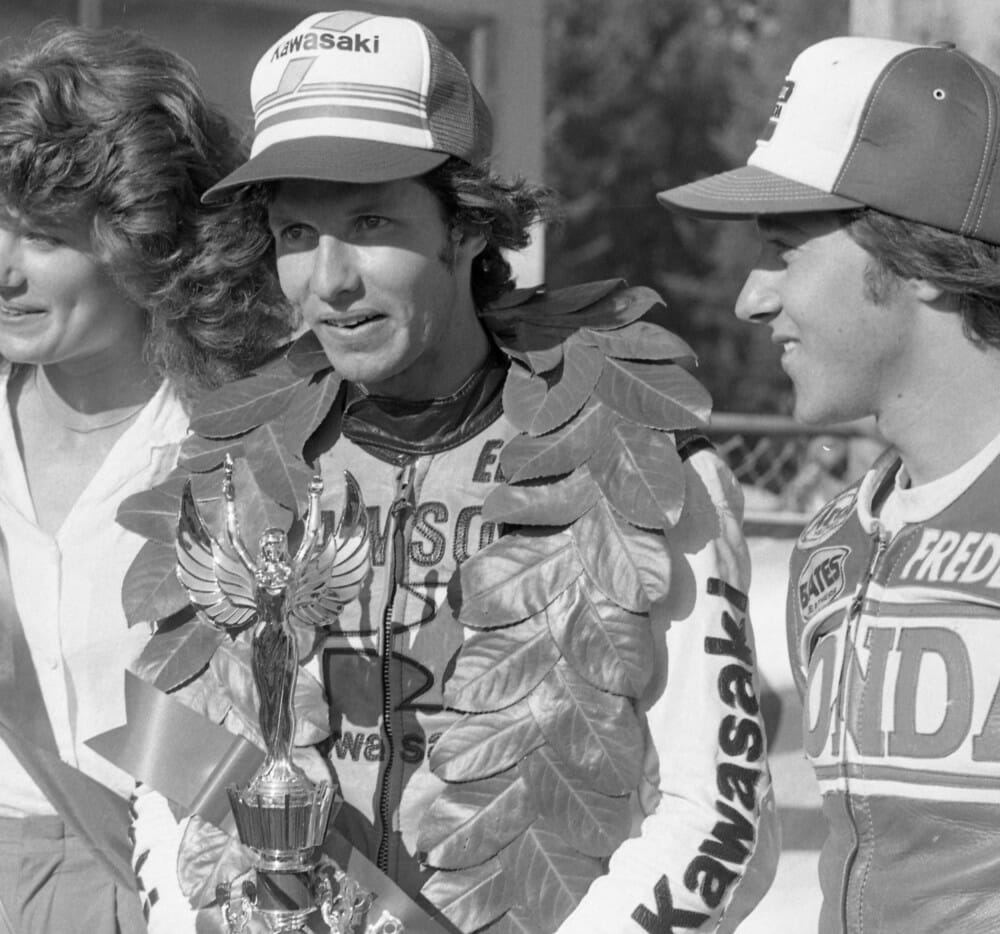 It's been "a few years" since AMA Superbikes turned their wheels in anger in America's Pacific Northwest, but exactly how long has it been, you might ask.
To be precise, it was a 35-year hiatus. Almost exactly three-and-half decades ago was the last time there was an AMA Superbike race in Washington State, and it was held on August 17, 1985 at Seattle International Raceway in Kent, Washington. Yoshimura Suzuki rider Kevin Schwantz was the final Superbike winner to notch a victory in that neck of the woods, and it was the end of a five-year span in which Superbike races were held in Washington and/or Oregon.
We say "and/or" because Fred Merkel won the AMA Superbike race aboard a Honda in 1984, which was held on August 11 at Portland International Raceway in Portland, Oregon. For "Flyin' Fred," it was his second win in a row at Portland, since he also took the checkers there aboard a Honda on July 24, 1983. Incidentally, 1983 was a banner year for AMA Superbike racing in the PNW because, later that year, our own MotoAmerica President Wayne Rainey won the AMA Superbike race at Seattle aboard a Kawasaki on September 11, 1983.
On September 12, 1982, at Seattle, Kawasaki's Eddie Lawson successfully defended his AMA Superbike victory from the year prior at SIR.
The five-year string of AMA Superbike events in Seattle and/or Oregon began in 1981 at SIR, and what a race it was in that inaugural year. Seattle was the penultimate round of the 1981 season, and the Championship was coming down to a battle between Honda's Freddie Spencer and Kawasaki's Eddie Lawson.
A mere 13 points separated Lawson and Spencer coming into Seattle, and Spencer was on a roll after winning at Pocono, which was the round prior to Seattle. A victory for Spencer at Seattle would put him in striking distance and with a shot at snatching the title from Lawson in the Daytona finale.
Spencer won the pole by virtue of his heat race win, which was faster than the heat race that Lawson won. Yoshimura Suzuki's Wes Cooley led the race in the early laps, and then, Lawson passed Cooley for the lead on lap three with Spencer moving past Cooley and taking over second a lap later.
With eight laps to go, Spencer made a move around Lawson and took over the lead, but he couldn't shake "Steady Eddie." Throughout the remainder of the race, the two fierce rivals battled hard for the win because both knew full-well that the 1981 AMA Superbike Championship was in the balance
Coming out of the final turn on the last lap of the race, Lawson got a better drive going onto the front straight and passed "Fast Freddie" on the outside despite Spencer running wide to protect his line.
Lawson took the checkers and left Seattle with a 17-point lead. He only needed to finish 11th at the season finale at Daytona to clinch the championship. Incidentally, Spencer did win at Daytona, while Lawson finished third to clinch the 1981 AMA Superbike Championship.
1985
August 17 Kent WA Kevin Schwantz Suzuki
1984
August 11 Portland OR Fred Merkel Honda
1983
July 24 Portland OR Fred Merkel Honda
Sept 11 Kent WA Wayne Rainey Kawasaki
1982
Sept 12 Kent WA Eddie Lawson Kawasaki
1981
Sept 13 Kent WA Eddie Lawson Kawasaki
To purchase tickets for all MotoAmerica events, click HERE
For information on how to watch the MotoAmerica Series, click HERE
For the full 2020 MotoAmerica Series schedule, click HERE