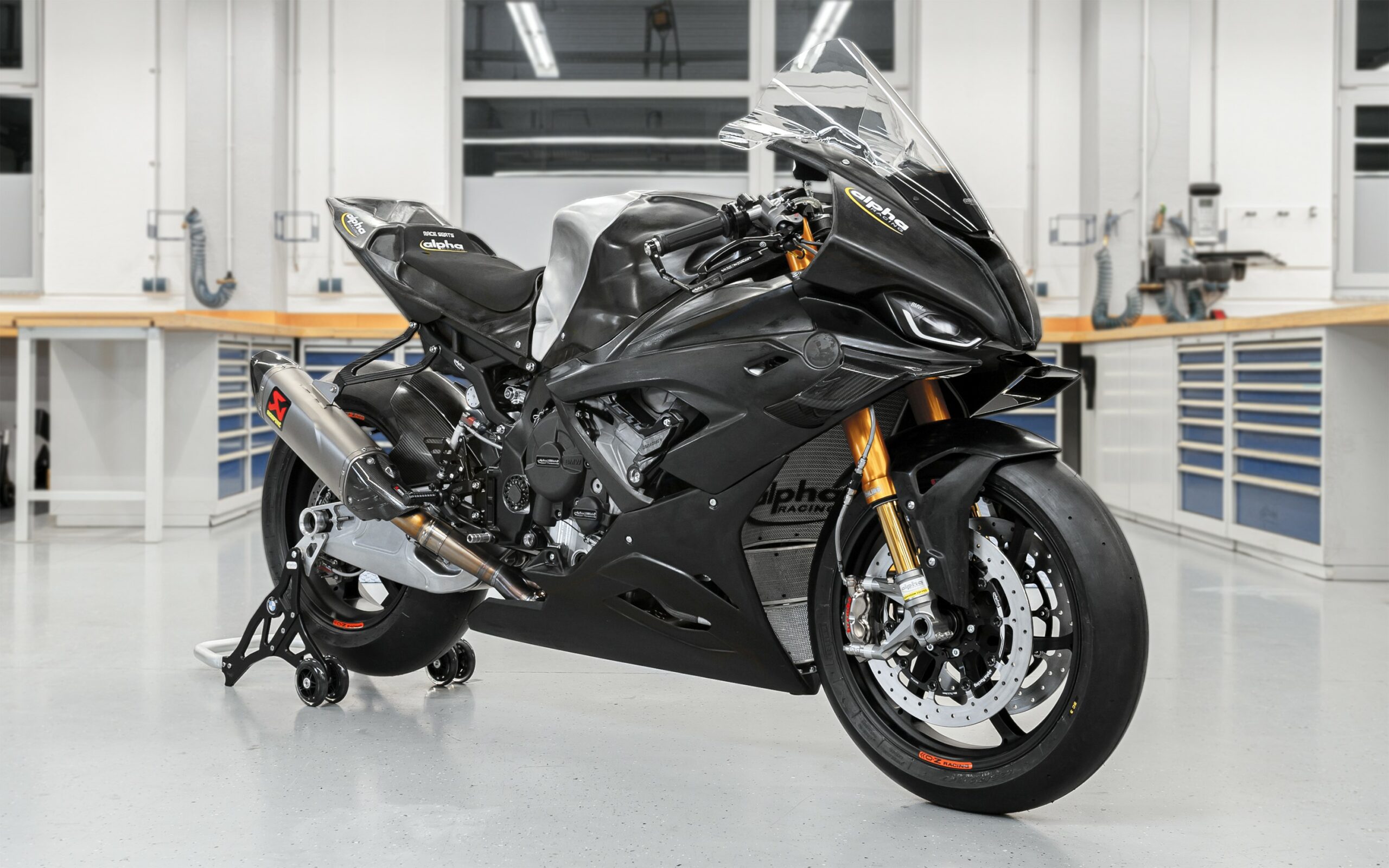 Tytlers Cycle Racing is pleased to announce they will contest both the MotoAmerica Superbike and Stock 1000 Championships, fielding five riders across the two categories. Today's announcement ensures a brace of BMW machinery on the grid – the team electing to use the BMW M 1000 RR, which was launched in 2021 and has already been a winner on the world stage.
Spearheading the Superbike project are two world-class riders – Hector Barbera and PJ Jacobsen. The pair will race under the Tytlers Cycle Racing banner aboard Alpha Racing-spec BMW M 1000 RR motorcycles. Hector, who raced to an impressive seventh overall in his debut season last year, returns to the MotoAmerica series keen to show his true potential on the latest machinery, while 2022 sees PJ Jacobsen return to the paddock as a full-time rider after working as a rider coach this past year.
Tytlers Cycle Racing has partnered with RideHVMC Racing, enabling them to also run a Stock 1000 program this season dubbed "Tytlers Cycle/RideHVMC Racing." Representing the team on Alpha Racing-spec BMW M 1000 RR machinery will be Corey Alexander, Travis Wyman, and Zac Schumacher. Corey, who narrowly missed Stock 1000 title glory a year ago lines up alongside Travis, who is a proven race winner in the Stock 1000 class over the past few seasons. Wisconsin native Zac also steps up into MotoAmerica for a full campaign after a frontrunning season in CCS and ASRA competition in 2021. The trio will also take part in the Superbike class aboard their Stock 1000 machines for the full 10 rounds of the MotoAmerica Championship.
Dave Weaver, Superbike Team Manager: "It has been a large undertaking to launch a racing program of this scale and especially in such short time as this project began just prior to the New Year. We still face many challenges ahead and there is lots of hard work yet to be done, but I am eager to see what Hector and PJ can do in 2022. Everyone at Tytlers Cycle Racing is determined to achieve strong results and surprise our competitors on the track."
Richie Alexander, Stock 1000 Team Manager: "We at RideHVMC Racing are very excited to be a part of the Tytlers Cycle Racing structure, and we must thank Michael Kiley for including us in his program. This will be a big, but exciting, step up for us with three riders signing on for 2022 riding new-to-us BMW M 1000 RR motorcycles. We all have high hopes for the 2022 season and are eager to take this new challenge head-on. Let's go racing!"
Hector Barbera: "I am really happy to join this team. It will be an important year for me, and I am confident of achieving some good results on track. The team has a lot of experience, and we have good technical support. I am sure we will work hard and that together we can have a good season together. This season will be easier for me. I know the circuits, and I expect to be faster and to be able to fight for the top positions. I want to thank everyone who has made this possible. See you at the track."
PJ Jacobsen: "I want to start off by saying a huge thank you to Michael Kiley and all the people behind this project, also all the people that continue to have faith in me and have pushed my name forward for this project. I took on a different role in my career with coaching last year and have been off the grid, but I'm still young and wanted to come back racing. I believe I have a lot left to show, and I am very hungry and determined and I'm really looking forward to this opportunity and looking forward to seeing what the year brings us. See you at the races."
Corey Alexander: "I am very excited for the 2022 season. This new program that we've put together, Tytlers Cycle/RideHVMC Racing, has come together in a short amount of time, and I can't wait to get started. The goal is to try to win the championship in return for Tytlers Cycle supporting us this year. Three years ago, it was just me and two guys, and to expand our effort like we have is a massive undertaking but here we are, now one of the largest teams in the paddock!"
Travis Wyman: "This will be my fifth season working with BMW, and I am excited to have the opportunity to race the new M 1000 RR motorcycle in MotoAmerica. After finishing second on both the Stock 1000 and Superbike Cup championships last year, I am looking to go one better this year. I am looking forward to working with Corey and Richie and the entire Tytlers Cycle/RideHVMC Racing team and to a great season for all of us."
Zac Schumacher: "I will race the #90 M 1000 RR in Stock 1000 and Superbike Cup this season, which is my first full season of MotoAmerica, and I'm really excited to be part of the team. Tytlers Cycle Racing and RideHVMC Racing have put together a great program with the best personnel and equipment available, so I'm looking forward to learning a lot and having a great season!"
About Tytlers Cycle Racing
Tytlers Cycle Racing is a newly formed professional racing team and extension of the Wisconsin-based Tytlers Cycle dealership that offers the sales, service, parts, and accessories of BMW, Ducati, Indian, and Royal Enfield motorcycles. Visit TytlersCycle.Racing for more information or follow @tytlerscycleracing on social media.
About RideHVMC
RideHVMC is a racing team operator and premier track experience provider offering motorcycle track events, instruction, bike rentals, storage, and transportation. Visit RideHVMC.com for more information or follow @ridehvmc on social media.